GaiaWorks Professional Services team will work with you individually to ensure the installation and configuration processes are completed in a timely manner and within the predefined scope of work. You can choose to work with the project implementation team on-site, where our experts will collaborate face-to-face with your stakeholders or remotely via scheduled project calls.

Discovery Phase
In the Discovery Phase, we will work with your project stakeholders to define the service strategy and generate baseline service design through interviews, business needs analysis, and a thorough review of business rules. Here are the deliveries in this phase:
Project Kickoff
Business Process Analysis
Needs Assessment
Build Requirements Documentation

Planning Phase
During the Planning Phase, we will finalize the service design and collaboratively develop and approve a timeline, confirm deliverables, construct a work breakdown structure, and assign project tasks. Here are the deliveries in this phase:
Finalize Project Plan
Communication Plan
Testing Cases and Plan
Training Program and Schedules

Delivery Phase
The Delivery Phase focuses on service transition by completing the activities outlined in the project plan, verifying that the deliverables meet the business rules and needs, and performing final accepted deliverables. Here are the deliveries in this phase:
Installation
Configuration
Training (remote or on-site)*
Pilot Test
Go Live

Change Requests and Live Support
Proper management and end-user adoption revolves customer enablement through robust training. GaiaWorks Professional Services training team will walk your team through basic employee, payroll, administrative training, and also intermediate training for the supervisors and managers.
GaiaWorks will also offer customer Live Support to summarize the project contributions and potential improvements. Consultants from GaiaWorks will show you the project value in both quantitative and qualitative methods.
Integrations
GaiaWorks can seamlessly integrate with many Enterprise Resource Planning and Human Capital Management Systems with TCP Direct. Our innovative and flexible time collection solution is purpose-built to operate with your existing ERP or HCM system and can result in substantial savings through increased efficiency, streamlined business processes, and improved workforce productivity.
The integration means the scope below but not limited. If your business has more integration requirements, please share them with our professional sales team to figure it out.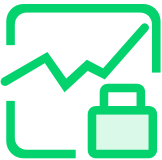 Time Clock Devices
Use our diverse time collection devices to collect time data by pin code, fingerprints, face recognition or mobile APP.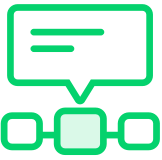 Seamless Integration
Extend your ERP or HCM investment without overlap by adding our data collection capabilities.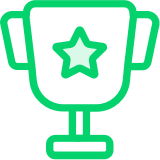 Cloud-Based Solution
Field-proven, validated cloud integrated time collection hosted in the AWS Cloud, Microsoft Azure or other cloud providers.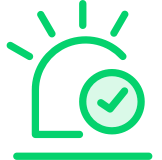 Union Rule Processing
Process complex union rules and labor compliance with modular automations and flexible configuration.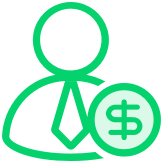 Employee Data Security
Best-in-class encrypted, secure, and third-party certified employee data protection.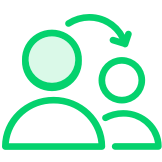 Industry-Leading Time Collection
Best-in-class employee data collection processes from time collection to payroll processing.